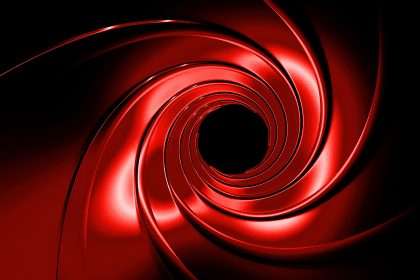 This weekend, at the Oscars, The Academy will celebrate 50 years of 007 on screen – from Dr No (1962) to Skyfall (2012). Sadly, as generations of government lawyers will attest, Britain's "most famous spy" has left a considerable number of tricky lawsuits in his wake. He may have a licence to kill, but Bond also has a duty of care: and his approach to it is frequently negligent. M Law takes a look at some of his worst moments.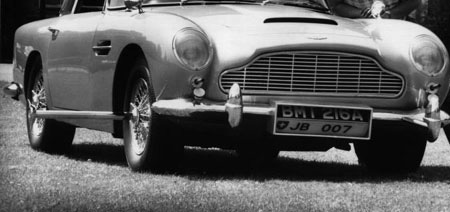 Road Traffic Offences – (inter alia) Goldfinger (1964)
Cheating at golf might have him expelled from his club, but – as Chris Huhne has recently discovered – perverting the course of justice is something the road traffic authorities take very seriously indeed. Rotating number plates – in which fraudulent enterprise Bond is a repeat offender, eg The Living Daylights (1987) – would be frowned upon as a way to avoid points and fines for, say, speeding or alighting in box junctions. Bond's high profile and Government role would only steel the public prosecutor to make an example of him: after all, it seems MPs are not immune.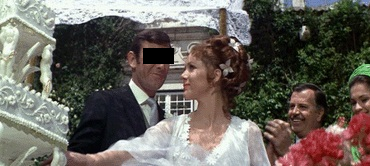 Bigamy – On Her Majesty's Secret Service (1969)
We all know how Bond's marriage to Tracy ends – not well, at the risk of spoilers – but it's far from certain it was valid, even before Blofeld annulled* it with a bullet.
*Note: this is assuming the marriage to be unconsummated, since the incident occurred prior to the wedding night. It's worth noting, however, that the happy couple had stopped in a lay-by.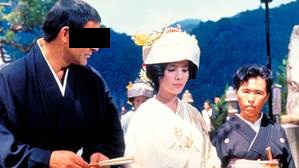 The legal problem lies with his actions two years previously, in You Only Live Twice (1967) – an appropriate name, since (at least as far as his first wife would be concerned) Bond has led a double life ever since. Bond had married Kissy Suzuki in a traditional oriental ceremony in Akime, a small fishing village on the island of Kyushu in Japan. Unlike Tracy, it seems pretty clear that this one was consummated – though it's possible the marriage was recorded under a false name (before tying the knot, Bond dons wholly unacceptable eye make-up to 'look Japanese').
His wife survives the climactic volcano showdown, swimming to her safety; and although in the book (in fact written after OHMSS) Ian Fleming records her dying a 'convenient' natural death, there is no suggestion in the film that Kissy will not live out the rest of her days in her little fishing village waiting for her husband to return.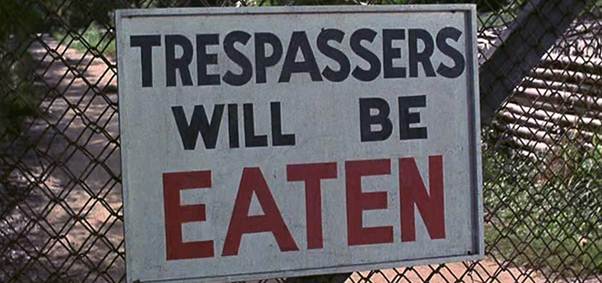 Trespass – Live and Let Die (1973)
Notice is a relevant factor in trespass, particularly so in US law where in many states (including Louisiana) trespass to land is a criminal misdemeanour, rather than a tort (as in the UK). At Tee Hee's backwater Alligator Farm, Bond cannot say he hasn't been warned – given the huge sign on the gates saying "Trespassers will be EATEN".
Bond may well claim his intrusion was unintentional, given that he was bundled in at gunpoint in the back of a car. But under US Law, since the 1961 Restatement of Torts, liability can still arise in unintentional intrusion where it involved a highly dangerous activity. It seems on the balance of probabilities that dancing on the backs of crocodiles would fall into this category.
On a more uncomfortable point, it might be said that his seduction of the credulous Solitaire – relying as it did on a stacked set of tarot cards – pushed the boundaries of informed consent. But if we get into the Sexual Offences Act then the whole tone of this post might change.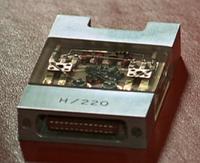 IP infringement – The Man With The Golden Gun (1974)
Scaramanga may have been – like Bond – a paid assassin, but what made him a target for Her Majesty's Government was essentially the theft of valuable intellectual property. The coveted 'Solex' device was not designed to blow up cities or start World War III – but rather to provide a sustainable green source of energy. The problem was, the design or patent had fallen into the wrong hands.
Even though the original infringing act (stealing the prototype from a corpse) was committed by a third party, the murderous midget Nick-Nack, Scaramanga might struggle to claim a defence of innocent or secondary infringement – having fired the shot, Scaramanga could hardly claim to have acquired the property in good faith. In any event, Nick-Nack was his employee and Scaramanga would be vicariously liable for his acts.
However, the appropriate remedies for the patent owner (or rather, his estate) would be injunctive relief, an account of profits, and delivery up or destruction of the offending items. Bond just about manages the latter – destroying an entire island in the process – but state-sponsored murder seems an equitable remedy too far.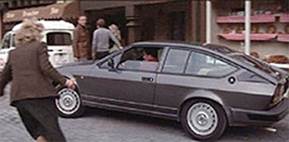 Twocking – Octopussy (1983)
Taking vehicles without owner's consent – or 'twocking', as it's known regionally in the UK – is a serious criminal offence. Aggravated taking, per s.12(1) of the 1968 Theft Act, carries more severe penalties still, and there can be no doubt that Bond's actions in Octopussy – provoked by nothing more than impatience at the length of a stranger's phone call – tick each of the boxes required for the more serious category of offence. As 12A(2) of the Act sets out, damage to the vehicle, damage to other vehicles, accidents caused directly by driver actions and a great deal of dangerous driving on a road or other public place (not to mention a US air base) all duly ensue. Of course, all this occurs in Germany, where famously there are no motoring laws.
Later that afternoon, Bond appropriates a second vehicle – sociological studies indicate that twocking tends to be a repeat or habitual offence – and commits a further civic offence by driving on the railroad tracks. Bond would be best advised to plead to a statutory defence of necessity for the prevention of another crime (i.e. the detonation of a nuclear bomb at a circus), but this would most likely be a matter for the owner's respective insurers.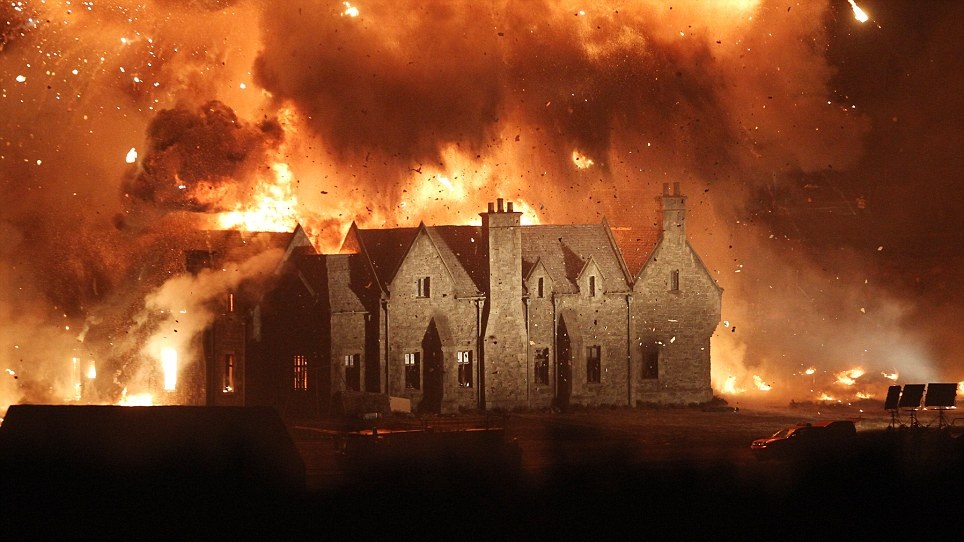 Conveyancing – Skyfall (2012)
Bond returns to his family home and blows it up, apparently unconcerned that it is already in a sale chain (a family retainer informs him upon arrival that a sale has been agreed, and chattels such as the family gun rack have gone into a probate sale to allow vacant possession of the property).
Assuming the sale is not void ab initio for mistake (since Bond, the sole beneficiary of the family estate, was not dead as believed), Bond would have some hard questions to answer from his insurer. Under Standard Conditions of Sale, risk of property damage might have already passed to the buyer upon exchange – but as guardian of the buyer's proprietary interest Bond would still have been under a common law duty. Getting back their minimum 10% deposit on the purchase price would not be easy for the buyers however, since Bond was by this point a man of straw.
Having seen his vintage Aston Martin DB5 destroyed, and even been cleared out of his government lodgings, Bond would have to raise the money from flogging the memorabilia in his lock-up garage in London (fortunately these include a suitcase filled with 1963 gold sovereigns).