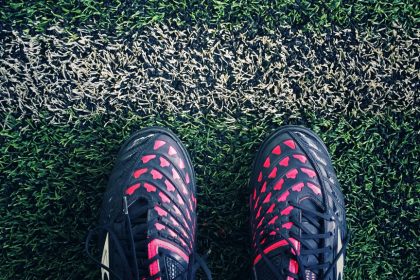 The intricacies of contractual law have hit the back pages twice over the last week.
Firstly, football fans and media lawyers, in equal measure, will have been following the Thibaut Courtois saga between Chelsea and Athletico Madrid.
For the uninitiated, Thibaut Courtois is a highly rated young goalkeeper, currently signed to Chelsea.  With manager Jose Mourinho finding him presently surplus to requirements, Chelsea have farmed him out on a season long loan with Spanish highflyers, Athletico Madrid, where he has enjoyed a highly successful season.  However, as part of that loan agreement, there was a condition that should Chelsea be drawn as against Athletico Madrid in European competition, then a reported fee of £2.5 million would be payable per game should Athletico wish Courtois to play.  When Chelsea were drawn against Athletico in  the Champions League Semi-Final, a two-legged match of enormous significance, what was previously a distinctly hypothetical problem became a very nasty dilemma for Athletico. Do they pay the best part of £5 million to play their first choice goalkeeper in their biggest game in recent history, or do they opt for the stand-in?
Salvation came in the form of UEFA, which issued the following statement:
"The integrity of sporting competition is a fundamental principle for UEFA.  ….  Both the UEFA Champions League and the UEFA Disciplinary Regulations contain clear provisions which strictly forbid any club to exert, or attempt to exert, any influence whatsoever over the players that another club may (or may not) field in a match.  It follows that any provision in a private contract between clubs which might function in such a way as to influence who a club fields in a match is null, void and unenforceable so far as UEFA is concerned.
Furthermore, any attempt to enforce such a provision would be a clear violation of both the UEFA Champions League and the UEFA Disciplinary Regulations and would therefore be sanctioned accordingly."
To paraphrase, UEFA in its statement made it clear that in retaining such a contractual hold over Athletico's decision to play Courtois, Chelsea were 'exerting influence over the players another club may field'.  To boot, UEFA made it clear that if Chelsea sought to enforce that contractual provision, then it would face UEFA's wrath – and likely sanctions.  Reports in Spain, however, indicate that Chelsea are still hoping Athletico will field the player and honour the bargain – perhaps because they value the relationship with the club, since any future deal for the player (loan or purchase) depends on it.
The affair raises a couple of interesting questions.
1. UEFA warned against attempts to 'enforce' such a provision. But what if Athletico were to decide to honour the agreement of their own accord – either to 'rest' the player, or to play him and pay? Would UEFA still infer influence, even if Athletico had fielded their usual starting XI? What action could UEFA take in respect of the payment in these circumstances – and would it be solely against Chelsea, or Athletico as well?
2. What is UEFA's stance on the common clause in loan agreements which flatly prohibits the player from playing against his parent club, without including any financial incentive?  This type of clause successfully prevented Romalu Lukaku, under the FA's jurisdiction, from playing against Chelsea domestically this season. Is UEFA relying solely on its own competition rules, or is it laying down an interpretation of EU law?
What is not clear is whether Chelsea drafted this clause specifically to get around UEFA's prohibition – namely, so that they could say "no-one is preventing Courtois from playing, it is the club's choice" – or if, conversely, UEFA would have been more content with a clause which outright prevented Courtois from facing his own club, thereby removing the element of influence or choice. If the latter is the case, then ironically with only a standard clause Chelsea might have avoided facing their own six foot six giant between the sticks against them this evening.
Secondly, for months the world of football has been glued to the travails of Manchester United (PLC), and its beleaguered manager, David Moyes.  Now that Sir Alex Ferguson's sprinkling of fairy dust has been brushed off, and with results not going the way expected by the Board (with duties to its shareholders), of late it has increasingly looked a question of 'when' rather than 'if' Moyes would lose his job.
The answer to that question 'when', once more, appears to lie in the wording of the contract.
One might think, from a football perspective, that the reason Moyes lost his position now is because the Board saw the writing on the wall in the Everton result. Their team was comprehensively outplayed by a club who sit 8 points clear of them in the table, and whom last season – when Moyes was in charge – they bested by some 26 points (a 34 point swing).  It appears the real reason is somewhat less emotive:  the loss to Everton rendered it mathematically impossible for Manchester United to qualify for the Champions League next season.  It transpires that Moyes' contract reportedly had a break clause in the event of failure to qualify for the Champions League, allowing only a 12 month pay-off rather than for the full term of the period remaining under his 6 year contract. Hence the timing of the decision. A substantial saving, and a shrewd bit of drafting.
At the time of drafting that Agreement, one would expected that United thought it as unlikely as Athletico did that the clause would ever fall to be examined.  A funny old game indeed.