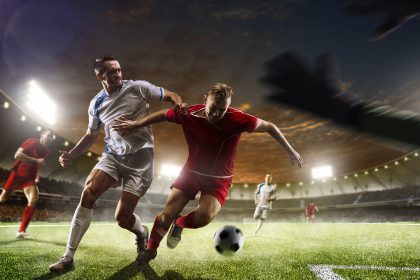 It was confirmed yesterday that Steve Bruce, manager of Hull City, has been charged with misconduct in relation to comments made following Hull City's Premier League defeat against Tottenham on Sunday.  The background is that Bruce was displeased with the decision taken by the referee, Michael Oliver, in relation to a penalty awarded for handball, a decision which led to the penalty which won the game.  The ball was struck from 3 yards away, ricocheted against the leg of the defender in question leg, before striking his arm (which was pulled up against his chest).  There appeared scant evidence of deliberate handball, and further television replays afterwards revealed that the referee did not have clear sight of the incident in question.  It is easy for a Hull City fan to say, but perhaps Mr Bruce was within his rights to feel a touch aggrieved.
Bruce's fateful comment which will be subject to FA scrutiny was as follows:
'It was a joke decision. I have to ask the question, would we have got it? In my opinion, he (Oliver) couldn't wait to give it.'
The charge against Bruce is breach of Rule E3(1) of the FA Rules and Regulations.  This Rule reads as follows:
'A Participant shall at all times act in the best interests of the game and shall not act in any manner which is improper or brings the game into disrepute or use any one, or a combination of, violent conduct, serious foul play, threatening, abusive, indecent or insulting words or behaviour.'
The FA gives more detail on the rap sheet on its website:
'It is alleged Bruce's comments called into question the integrity of the match referee, and/or implied that the match referee was motivated by bias; and/or brought the game into disrepute, in contravention of Rule E3(1).'
The charges are similar to those levelled against Ian Holloway and Sam Allardyce before him:  Allardyce escaped sanction; Holloway did not.
The charges are interesting, in that as listed – and perhaps this is an 'and/or' error of syntax as much as anything – they suggest that 'calling into question the integrity of the match referee' or 'implying that a match referee is motivated by bias' are themselves specifically listed as examples of breach of Rule E3(1).  They are not, nor are they specifically listed as breaches anywhere under the Rules:  only 'bringing the game into disrepute' is expressly a breach, and as such, the question which must be asked by the Tribunal is whether the act of questioning a match official 'brings the game into disrepute'.
We make the following general observations:
i) to suggest that the referee might not have given the decision to one side or 'couldn't wait to give it' does not necessarily call into question the integrity of the referee, and nor does it necessarily imply the referee is motivated by bias. It can also suggest, for example, that small clubs playing in a hostile environment don't always get the run of the green (hardly a controversial comment).
ii) Even if the comment does impute an allegation of bias on the part of the referee, we question whether it is proper that that should translate automatically as 'bringing the game into disrepute'.  We suggest that there are three levels of bias:
a) an allegation of corruption; or
b) an allegation of entrenched bias in a referee, which would likewise be entirely inappropriate; or
c) an allegation that a referee has been swayed over the course of a game to favouring one side, unintentionally and perhaps as a product of the influence of the home crowd and/or, as in the case in point, the cries of 'handball' from 35,000 people around him.
In the case in point, there is no suggestion that Bruce meant either of the former two (which amount to allegation of either criminality or professional conflict, and which we believe would certainly warrant the charge).  We do not believe the latter warrants the charge.
Rule E3(1) has rightly been invoked in cases of indecency (Joey Barton mooning the Everton fans); racism (and the famous cases hardly need repeating); and homophobia (various comments made by players on twitter).  What is questionable is that the FA should consider the expression of honest opinion, insofar as it might reflect badly upon a match official, as falling within this same bracket of bringing the game into disrepute.  Questioning the actions of match officials does not bring the game into disrepute:  on the contrary, so long as we are not straying into accusations of corruption and professional conflict, we would suggest it makes them accountable, and encourages healthy debate.
Assuming that the FA tribunal is a public authority under the definition of s6(3) of the Human Rights Act, there is a wider point here about the application of Article 10 ECHR rights in the expression of an honest opinion on a matter of public interest (in either the legal or the layman's sense of the word). There is a considerable tension on this point.  The FA's authority, and power to issue fines, essentially derives from contract with its members – but we would suggest that it is neither right, nor lawful, that its members should be interpreted to have contracted out of their rights under the Human Rights Act.
At the point where Rule E3(1) appears to conflict with an individual's Article 10 right to freedom of expression, we would suggest that the FA is overstepping the mark, and is using the wide drafting of Rule E3(1) to serve its own ends.  In this instance, as in the cases of Ian Holloway and Sam Allardyce before him, Steve Bruce was expressing his honest opinion.  Based on the evidence as he saw it, he could not understand how a penalty could have been awarded, and on the evidence, it is hard not to have some sympathy with this assessment.  Moreover, if a manager in a post-match interview is goaded by an interviewer into giving an honest assessment, in media commitments which generally are obligatory, then it does seem somewhat unjust that a charge of bringing the game into disrepute should follow.
That an individual's right to freedom of expression should be stifled, and that a manager should be fined thousands of pounds for expressing an opinion, an opinion which anyone in the pub or even in the pundit's seat will happily express without a second thought, is draconian and arguably of itself brings the game into disrepute.  The charge of bringing the game into disrepute implies a negative moral assessment made by society.  Accordingly, we would suggest that Rule E3(1) should only be invoked in charges for actions which society actually finds reprehensible, such as racism or homophobia.  Society does not find healthy and rational debate about football matches reprehensible:  it positively encourages it.